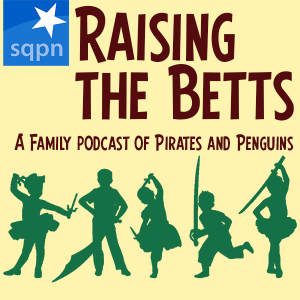 A family podcast by StarQuest's CEO,
Dom Bettinelli
, and his wife,
Melanie Bettinelli
, who are raising five kids in the Boston area. They discuss marriage, homeschooling, Catholic faith, their adventures far and wide, cooking exotic dishes, exploring nature, engaging culture and more. Join them as they travel to zoos, museums, and historical sites; get their kids to try strange, new foods; read books and watch TV and movies together; and try to raise their kids into healthy, well-adjusted, and capable Catholic adults.
Send us your feedback at [email protected] and visit us at the StarQuest Media Facebook page.
Here's how to listen to or follow the podcast.
(Don't worry: It doesn't cost anything to follow.)