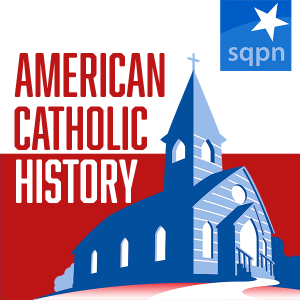 American Catholic History, hosted by Tom and Noelle Crowe, finds the hidden gems and compelling stories of Catholic Americans who have contributed to their nation by virtue of their faith over the past three centuries. In less than 10 minutes per episode, American Catholic History will introduce you to the amazing men and women who came to these American shores and were born here and contributed in ways both great and small, celebrated and unheralded.
Send us your feedback at [email protected] and visit us at the StarQuest Media Facebook page.
Here's how to listen or subscribe to the podcast.
(Don't worry: It doesn't cost anything to subscribe.)
Your purchase through the links in our store provides financial support to American Catholic History and the StarQest network.